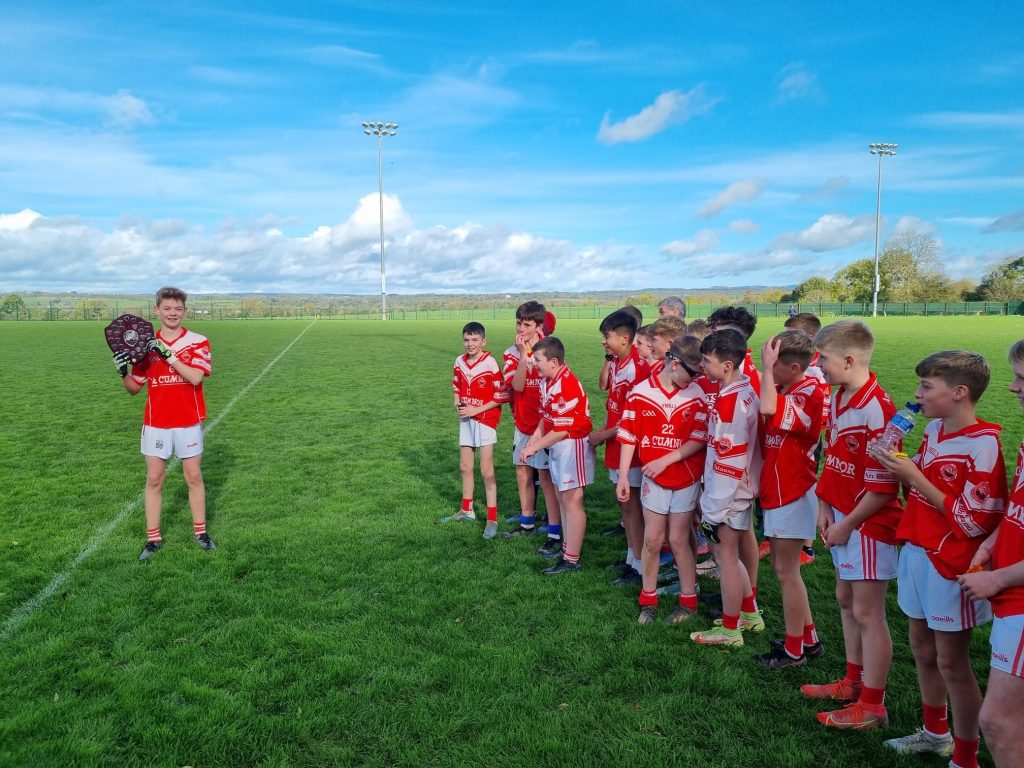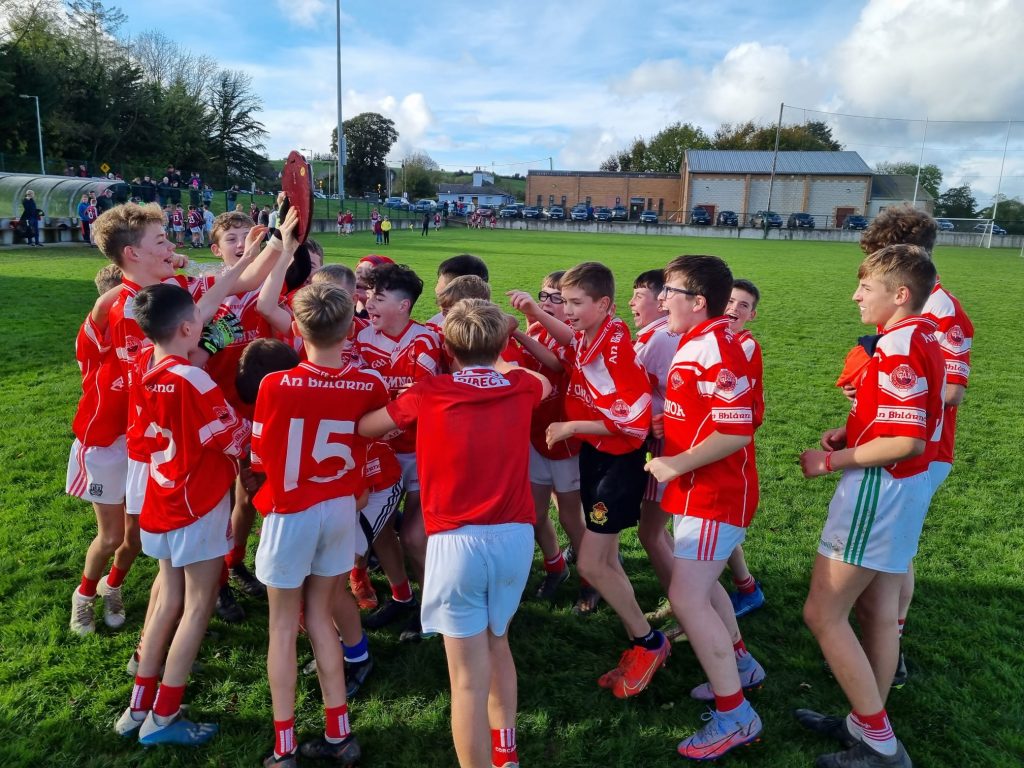 Fé 13 Football Champions
Blarney under 13s were crowned double champions when they won the North Cork football title on the 30th of October in Glantane, beating St Peter's by two goals after an extra time thriller.
Blarney started faster and a couple of goals by Cillian O'Keeffe and Darragh O'Sullivan, ably assisted by some good free taking from Darragh Gilmartin, meant we went in ahead at the break 2-5 to 1-3. Playing into a strong breeze in the second half Blarney were under serious pressure and only for some heroic defending, included a spectacular top corner save from Lucas McCluskey, they would have finished runners up. In the end it finished 2-6 to 2-6 and Blarney regrouped for extra time. Blarney regained control in the first half of extra time when a looping shot from Cian O'Flynn found the back of the net. Blarney went in at halftime of extra time up two points. After a long year the lads dug deep one more time for the last 10 minutes of the season. The deciding moment came near the end when Sean O'Mahony gathered the ball about 20 yards out and dispatched a rocket to the back of the net. The final whistle signalled great celebrations from the team, mentors and Blarney supporters.
Great credit due also to St Peters who can be proud of the part they played. The Blarney lads have had a fantastic season and have progressed greatly in both codes. They are proud to wear the Blarney jersey and have a bright future ahead of them. Thanks also to all the parents who have travelled far and wide supporting the team this year