Click Below to Join The Rebel's Bounty Draw👇👇👇👇👇👇👇👇👇👇👇👇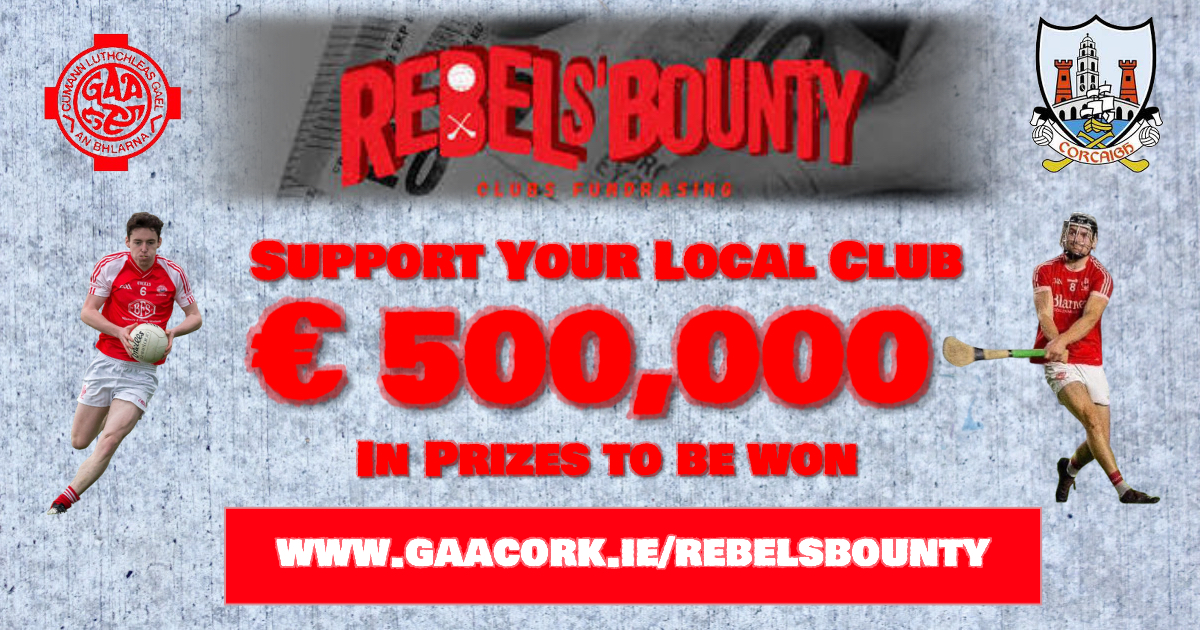 This year, more than ever, we rely on the Rebel's Bounty Club Draw.
A major positive of the new draw is that Blarney GAA will retain 100% of all ticket money sold as we have already surpassed our minimum sales target.
Due to Covid-19 restriction, our usual fundraising events have not been able to go ahead for the past year and for the foreseeable future.
These funds are essential for, not only the up keep of our club grounds and facilities, but also key aspects to club life. Schools Coaching, Underage & Club na nÓg events are among those that have been hit by these difficult times.
In order to ensure the continuity of the wonderful work being done throughout the club we need your help.
We are asking that each family with members in the club would purchase or sell one ticket. We fully understand some families will not be able to do this if, like so many, their income has been affected by the pandemic.
Our Club

Blarney has a great and deep rooted hurling tradition, which stretches back over the centuries and endures to the present day.
Although, It is not known exactly when the Blarney GAA club was formed as no records are available for the earlier years but it is generally accepted that Blarney is one of the oldest clubs in the country and that an organised club existed long before the foundation of the GAA.
Blarney was one of the first clubs to join the infant association and an official certificate is in existence which shows the date of affiliation as 1st May 1884, some six months prior to the foundation date.
Today, located adjacent to the world famous Blarney Castle, we have more than 550 members and field teams across all age grades in Hurling and Football. Blarney Camogie Club have teams aged from 5 years to adult with over 200 members
Latest News

Upcoming Events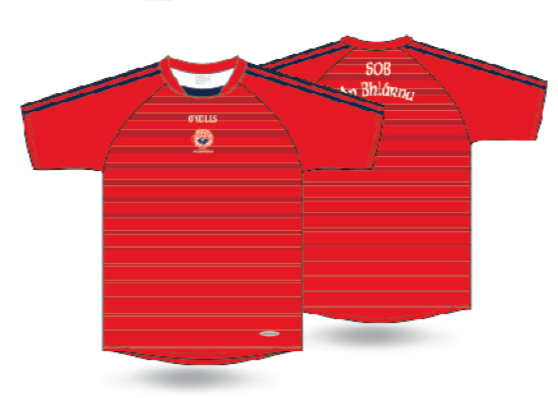 Get Social