Congratulations to Shane Barrett on winning the Paddy Cremen Award for 2019.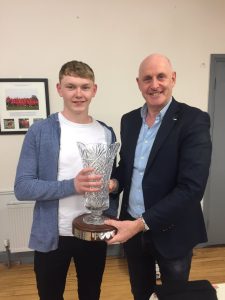 Every year we acknowledge a player for their contribution throughout the season, The Paddy Cremen Award.
In his first full year playing at adult level, Shane had some excellent performances this year. His contribution to the team & strong work ethic in every game is a shining example to all our young players.
Well done again Shane!