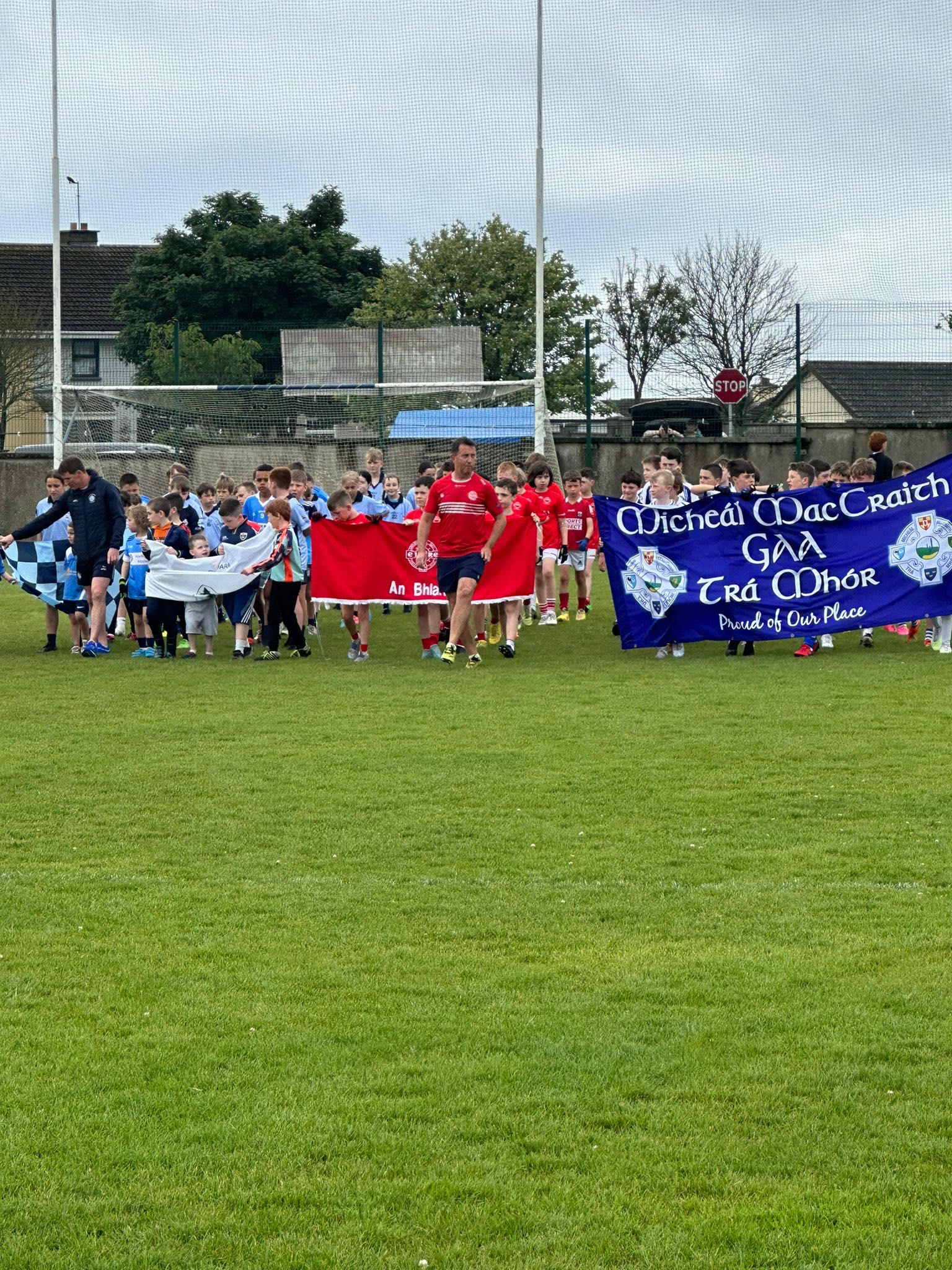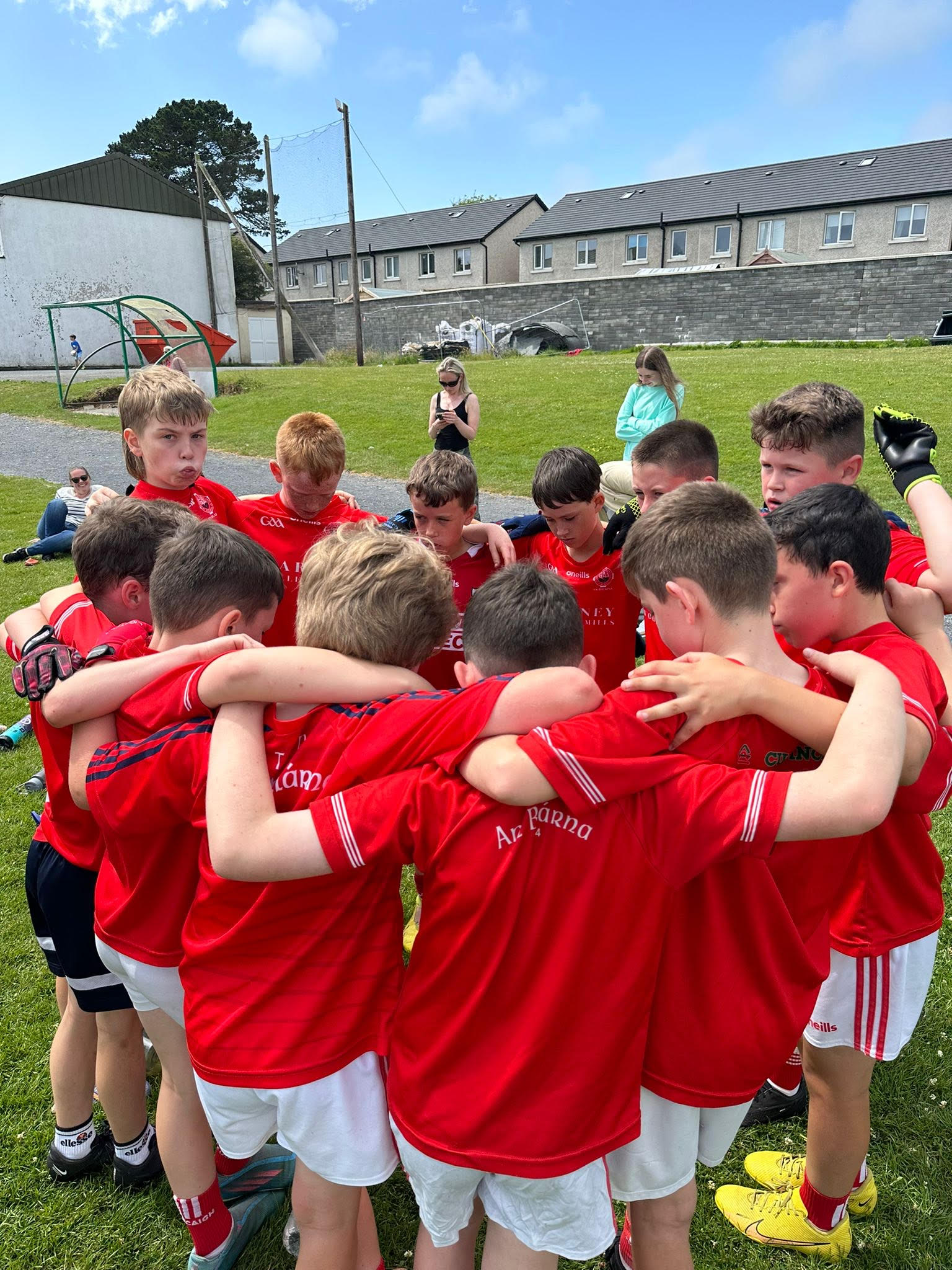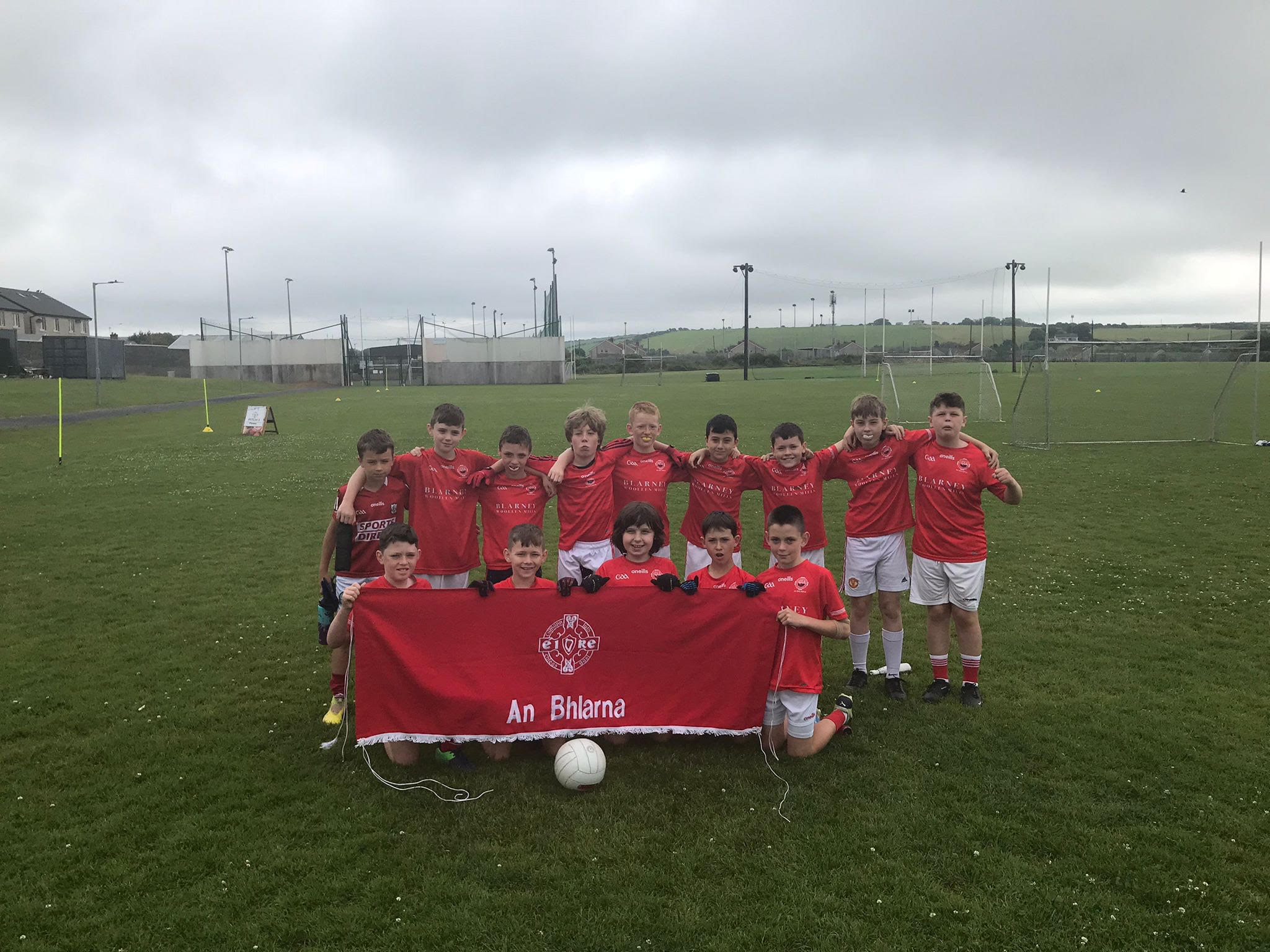 Fé 11 Tramore Trip
The U11's team travelled to Tramore, Co. Waterford on Saturday to face opposition from Tramore, Allentown and Cashel GAA clubs, who all showed up on the day and gave us challenging and exciting matches.
They had been practicing hard for this blitz and all their work paid off. The matches they played at the Parish Leagues the week before clearly stood to them as the boys won all their matches.
Fairplay to Niall, Padraig and Shane for taking care of the boys and encouraging them with positive messages from the sideline, helping to build their confidence and sportsmanship, as the matches went on.
After the games, the boys were treated to the funfair. They went on the bumper cars rollercoasters and other rides. They also enjoyed (along with the parents) some delicious 99's. The boys had such a great day out with their teammates and coaches. Afterwards some of the boys carried on down to the beach for a bit fun on the sand.
They learned valuable lessons about teamwork dedication and perseverance which will help them both on and off the field. The coaches were extremely proud of their team and praised them for their effort commitment and teamwork, and most importantly they had fun built stronger friendships and shared unforgettable memories that will stay with them for a long time.
A special word of thanks to Liam O'Riordan for arranging and the day, it was such a fabulous day for all.