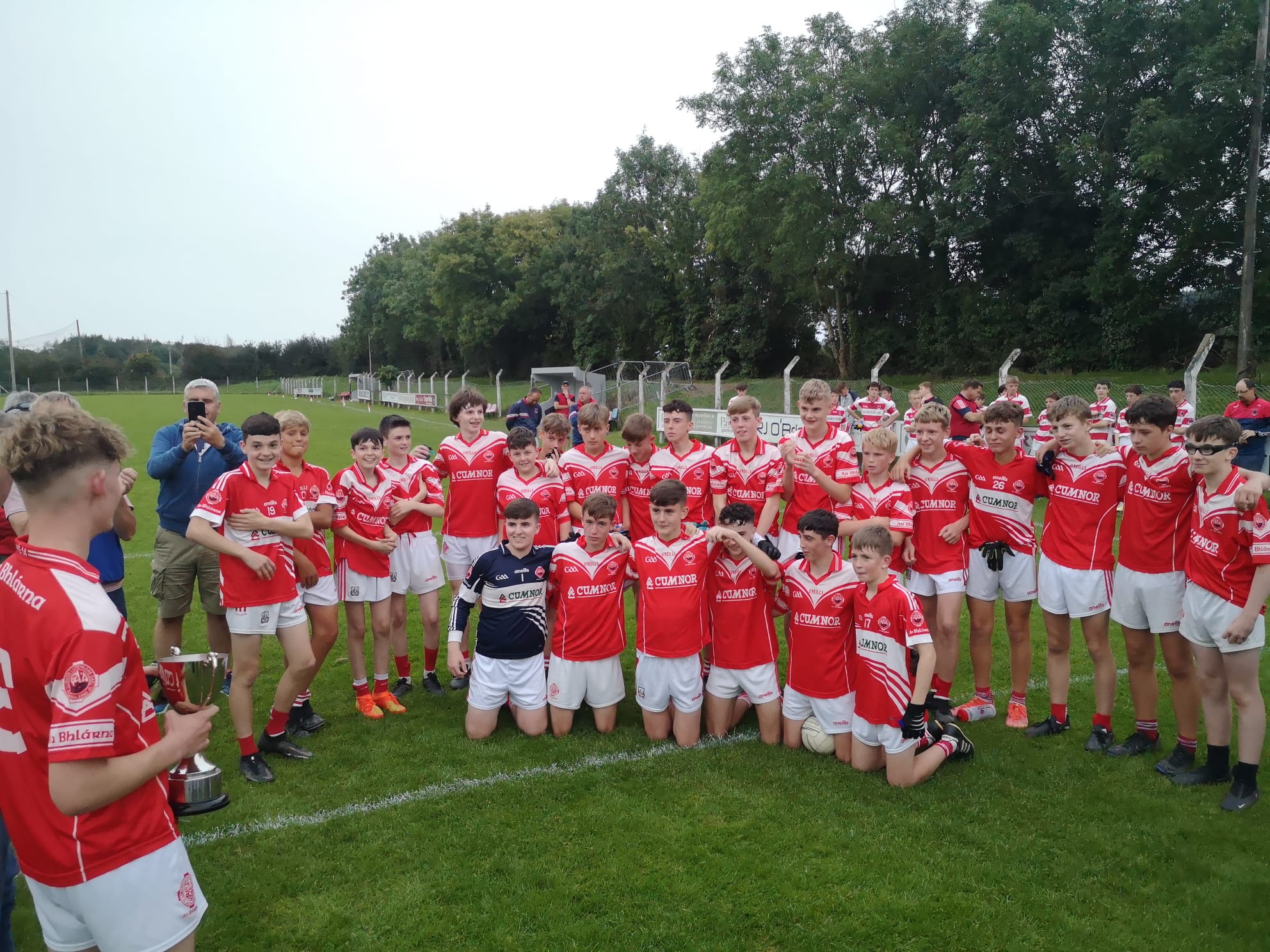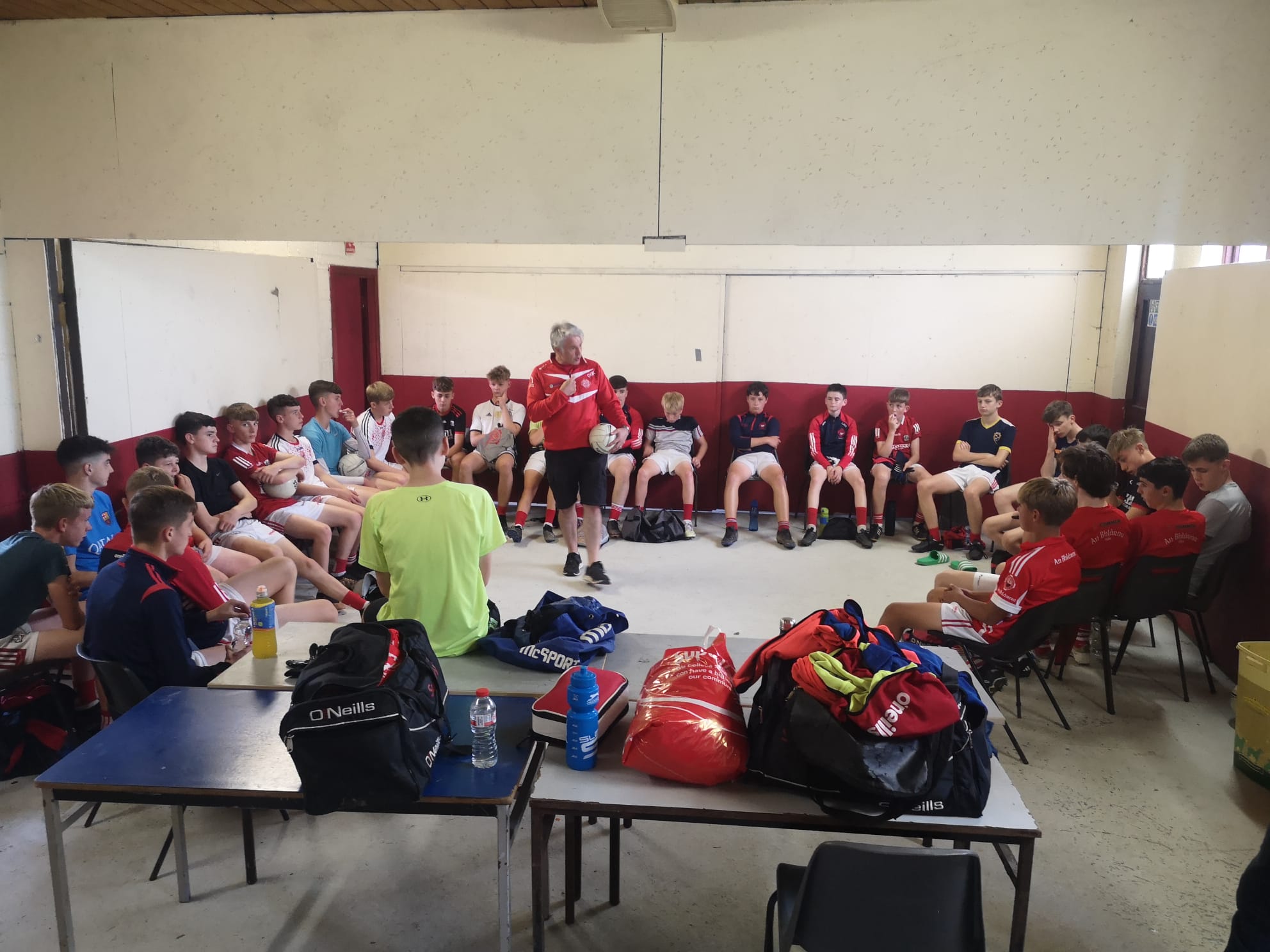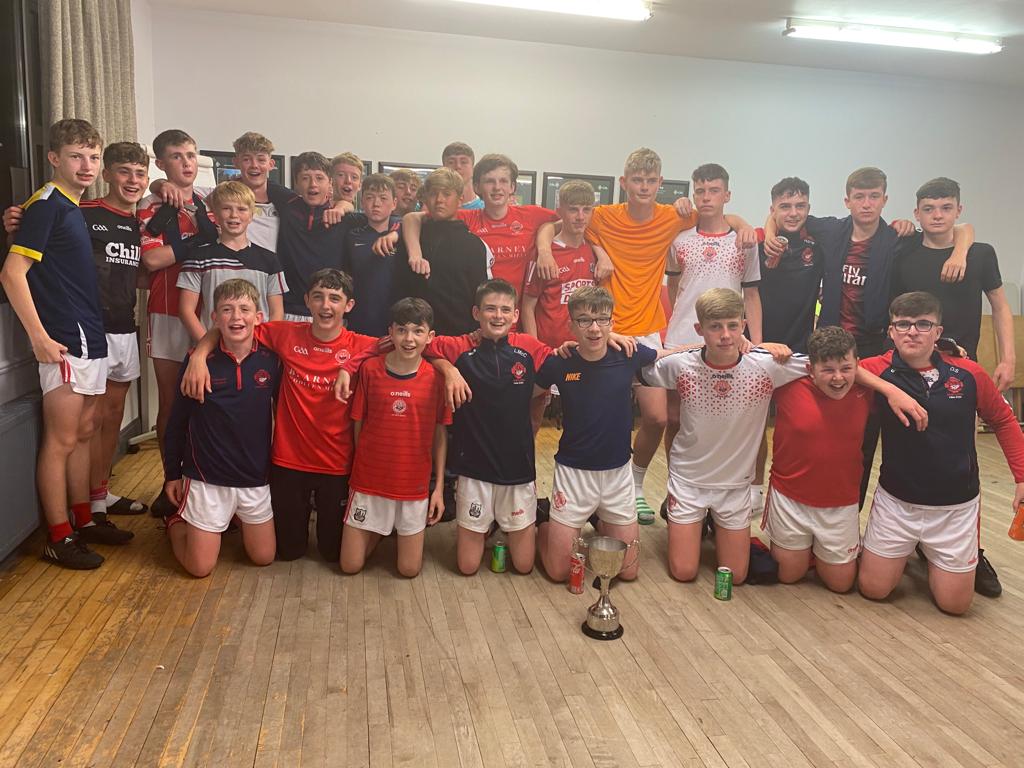 In a stunning display of determination and resilience, the Blarney GAA U15 boys footballers secured a memorable victory in the Rebel Óg Mid Division 1 Final. Facing a formidable opponent in Courcey Rovers, the Blarney team found themselves trailing by an intimidating 1-6 to 0-1 scoreline early in the game.
However, rather than succumbing to despair, Blarney showcased their unwavering spirit, unity, and sheer grit. They rallied together, displaying incredible character to level the score at half-time. The halftime break undoubtedly served as a turning point, fueling their determination to triumph.
The second half was nothing short of intense, with Courcey Rovers edging ahead by two points. But, as they say, goals win games, and Blarney exemplified this adage. The substitutes entering the game at different stages kept the momentum going for Blarney and each played a vital part replacing tired and injured players showing this is a team game where subs are pivotal in the teams success. With extraordinary teamwork and resilience, they not only closed the gap but surged ahead, ultimately clinching victory by a remarkable four point margin.
This triumph exemplified the essence of sportsmanship, teamwork, and the indomitable human spirit, leaving a lasting mark on the Blarney GAA U15 boys footballers' journey to success.
Blarney 4-9
Courcey Rovers 1-14
An Blárna Abú